Manuel vs the Statue of Liberty by Noemi de la Puente
Winner of the 2015 NYMF Special Award for Social Relevance and Impact!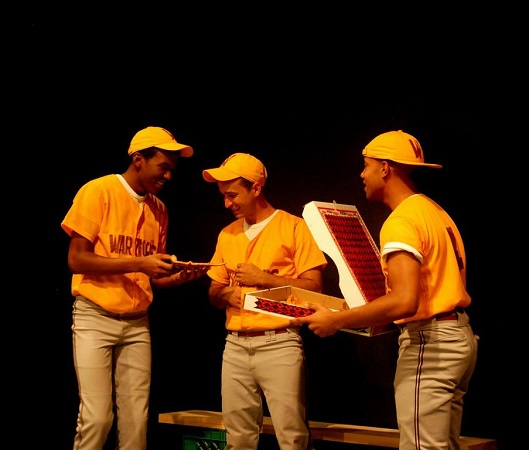 Ghetto Babylon by Michael Mejias
Winner of the 2012 National Latino Playwriting Award!
In the Night, Everyone is Equal
The Dramatic Question Theatre Presents a Concert Presentation of IN THE NIGHT, EVERYONE IS EQUAL
By Erica Silberman || Directed by Abigail Zealy Bess
The Dramatic Question Theatre Needs Your Support!
Help Us Make Multicultural Theatre a Fixture of New York City.
What We Do
The Dramatic Question Theatre is
dedicated to developing and producing new plays that speak directly to people of color and others on the margins of the American experience.