The Dramatic Question Theatre: 2013-14 Season
ACCIDENTS WAITING TO HAPPEN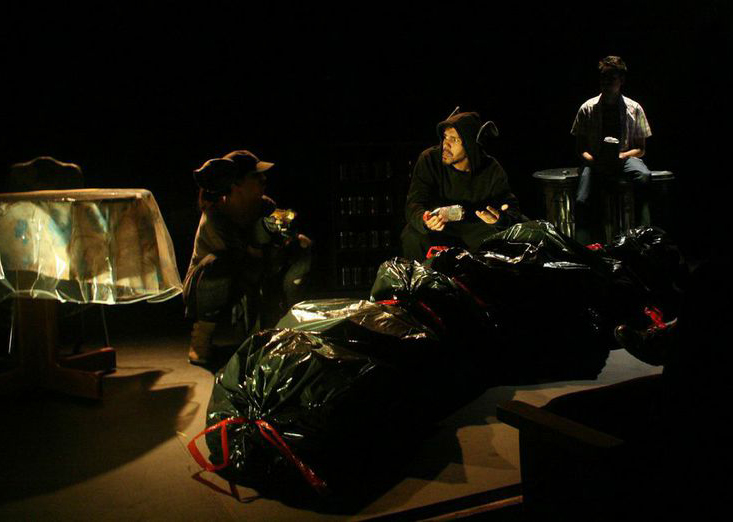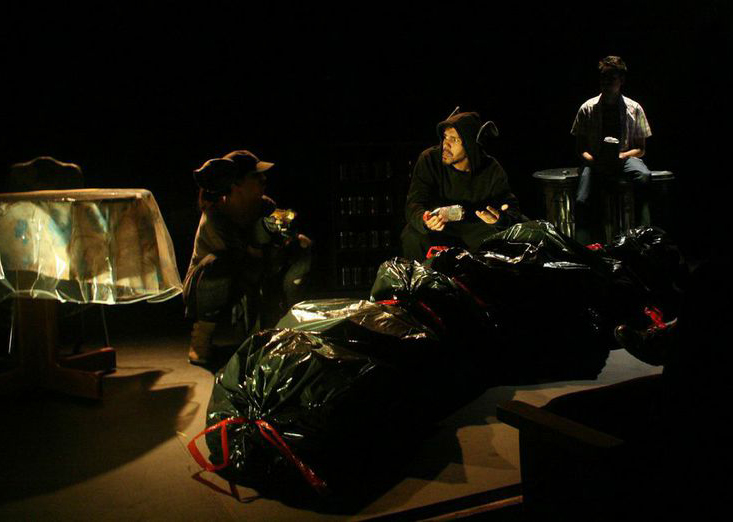 The story of Ernesto—a teenager who works at a supermarket near you. He tries to prepare himself for fatherhood while his pregnant teenage girlfriend, Eunice, demands his emotional availability and Breyers Ice Cream. (Her parents won't help con nada—"You break it, you buy it"). When Ernesto enters into a risky arrangement with a male customer, things become explosive.
Performed by Danielle Beckmann, Angel Dillemuth, Alexander Flores*, Alexander Lambie, Emma Ramos, William Sturdivant*, and Kara Young.
Three twenty-something roommates—one a hopeless romantic, one with a hidden past, and one with a deep fear of attachment—navigate the world of casual sex and relationships in the weekend that changes their friendships forever.
Written by Danielle Burby
Directed by Jeff Bennett and Larry Chorowski
April 24th-27th, 2014 at Bare Bones Theater
Performed by Stephanie Kaltsas, Marina Montes, Miriam Korn, Kyle Grant, and Ravi Tawney.
Sparks fly with the entrance of a third party into the lives of an unhappily married couple. An Americanized
adaptation of August Strindberg's classic The Dance of Death, presented by the Strindberg Repertory Theatre.
Written by Fred Crecca
Directed by Whitney Aronson
April 23rd-May 7th, 2014 at the Gene Frankel Theatre
Performed by Dennis Davies, Mary Keefe, and Louis Vuolo.
A 10-minute play about the workplace, part of HB Studios' THE OFFICE PLAYS: a 10 Minute Play Festival.
Written by Maria Elena Torres
Directed by Adam Delia
April 11th-27th, 2014 at HB Playwrights Theatre
Performed by Paul Eisemann and Ellen David*.